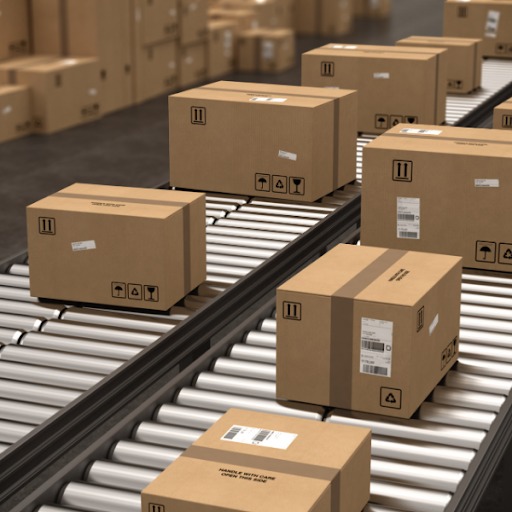 A conveyor that is constructed out of a series of parallel rotating bars which move your parcels to their end destination is ideally a roller conveyor. Roller conveyor can be idler or powered where the rollers are connected and driven with the help of a chain, PU cord or PolyV belt. Motorised/Powered Roller Conveyor is best suitable for handling heavy products. Roller conveyors are used in facilities like warehouses and manufacturing facilities where the parcels to be conveyed owe a smooth bottom or those that are conveyed on the pallet.
Enormously flexible and thoroughly portable, flexible motorized roller conveyors can be set-up in a jiffy, especially for handling a vast variety of cargo at the loading and unloading docks. While the motors can be programmed to control the speed of operation and torque to move heavier items, these conveyors are made of robust steel parts that are durable and yet, affordable.
Roller conveyors by Infinity are optimized for transporting a wide variety of crates, boxes and pallets. They offer flexibility in layout, application and budget. Roller conveyors can be used in every phase of your product flow: order picking, processing, packaging, transport, etc. Their versatility and ease of application are the highlights that make your operations smoother.
With its sleek and robust design, our wide range of efficient conveying systems for industries deliver customised solutions to all your complex material handling needs like pallets, trolleys, cartons, parcels, totes etc., and a host of other package types and materials.